Oops! No Brakes: More Oops Update!
---
Oops! No Brakes! More Oops Update
---
We're hard at work on the next version of the Oops! No Brakes game. The "More Oops" Update!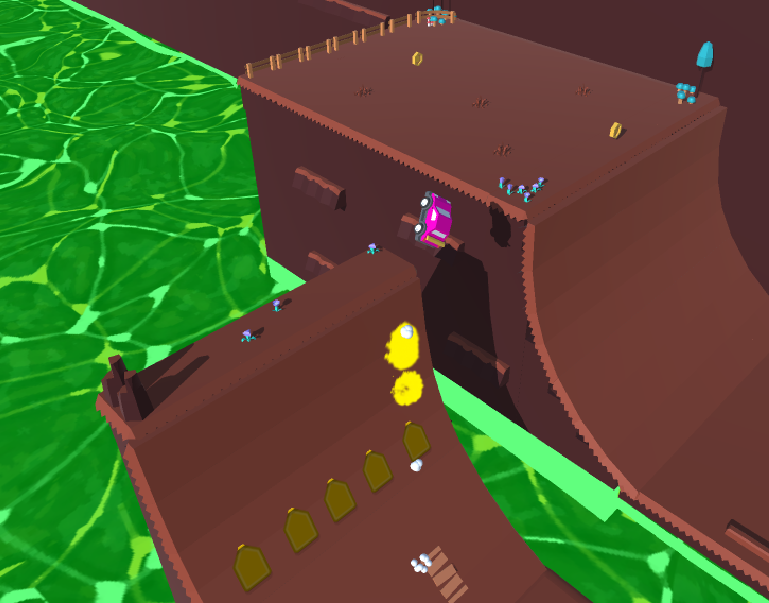 We have two new worlds, the Gooey Grotto (see above) and the Spicy Shores, filled with all the Magma pitfalls you can dream of!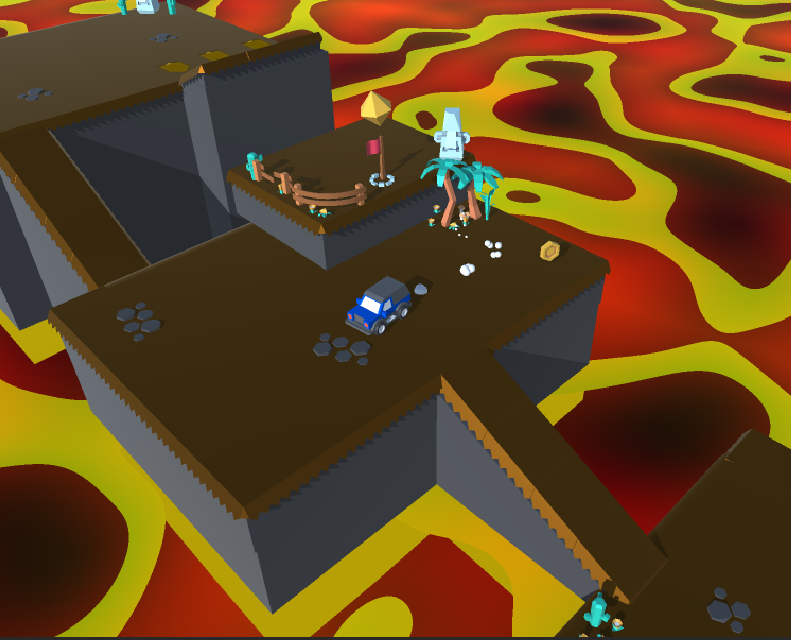 It's been a challenge to expand on the simple gameplay of Oops! No Brakes. We thought some new environments could add additional variety without straying too far from the gameplay that fans know and love! We're also introducing two new vehicles and lots of new obstacles! These use the Kenney Assets of from the Nature Kit. We also have several brand new tracks in our soundtrack!

The Slime is a simple swap from our water. We changed the color and adjusted the original image used in the shader-graph. The lava is all new. We based the look on this YouTube tutorial and expanded it further ourselves!
Play the new version of the game when it is released! Coming soon!